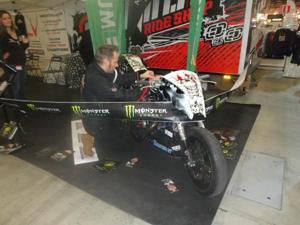 One more week to wait and then we are heading to Tierp, Sweden to the seasons first Test and Tune race.
After this 10.5.-12.5.2013 weekend, we'll see if the total rebuilt has improved or not the bike. We'll let you know then!
The bike and the rider are ready to race, still we have lot's of things to do. We haven't yet even started packing the stuff up!
Just can't wait any longer..