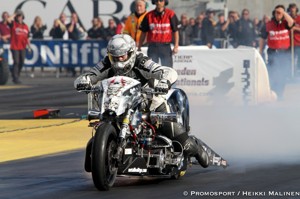 After the bad start at Tierp we got finally things rolling. The bike is running the way it should be and we are now back on tuning.

Alastaro Drag Race Week 2013 ended with really successful results; 2nd in Nordic Cup Race and 1st in FIM Race

After these races we are now at the 2nd place in Nordic Cup -serie and sharing the 1st place in FIM serie with Ronny Aasen.